Industry Insights
10/09/15
Interbike 2015 – It was the best of times…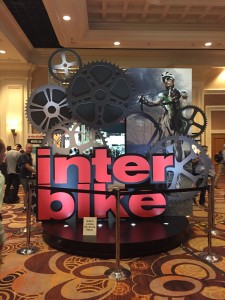 Each year the cycling industry congregates in Las Vegas for the Interbike trade show. As North America's premier cycling trade show, Interbike is a celebration of the people and passion at the foundation of our industry.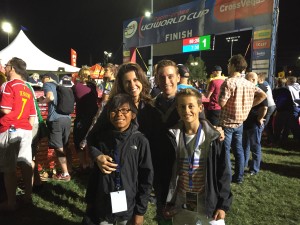 This year I was fortunate to have the opportunity to have my family joining me for their first Interbike experience. It was an incredible experience to be able to introduce them to my friends and colleagues. And cheering on the American and European professional cyclocross racers aside Marla and the boys in the VIP area at CrossVegas is something I'll never forget.
In addition to being a great place to see folks you only see once a year, Interbike is a great opportunity to see, touch and experience the trends shaping the cycling industry. In fact, there were a number of positive trends on display, such as growth in fatbikes, urban & fitness bikes, E-bikes and gravel bikes.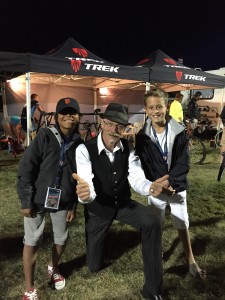 It was also great to see the return of GT Bicycles to Interbike, particularly since a number of the industry's major players, such as Specialized, Felt and Shimano, continue to eschew the show in favor of their own dealer events. The absence of those companies didn't detract from the overall buzz at the show however. It felt like the companies' on-display at the show stepped up their game and were competing harder than ever.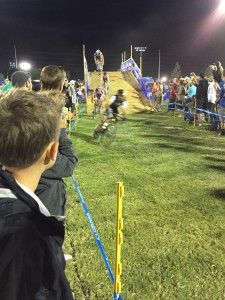 One thing that's clear is that the cycling industry has embraced building bikes for specific niches, or segments of the marketplace. The evolution, or differentiation, of gravel bikes from cyclocross bikes is a good example of this trend. While the differences in fit and geometry between a gravel and 'cross bike are subtle, they are absolutely noticeable to a seasoned cyclist. Smart companies are leveraging these subtleties into new products they can sell their customers.
Because as every cyclist knows, the 'right' number of bicycles to own is always N+1, where N is the number of bikes you own today…
The E-bikes are coming
Whether you like them or not, electrically-assisted bicycles, or E-bikes, are coming from a wide variety of manufacturers, and are now build for almost every type of cycling, from commuting to off-road. I hear of an increasing number of encounters where E-bike riders will be found casually pedaling past cyclists struggling to keep the pace under their own power. After hearing all the stories, I recently had it happen on one of my local trails. It was strange having a rather large man with no helmet come blazing past me at full-tilt.
And while legislation on these machines is still pending in many states, the industry is moving forward full-steam with E-bike development. This represents a significant area of opportunity for employment, as companies are often hiring new engineers and designers for those projects.
Cycling industry hiring trends
From a hiring standpoint, Interbike offers a great opportunity to get a feel for the types of employees companies are looking to add. As mentioned earlier, one red-hot area for hiring is in engineering and industrial design. Driven by the accelerated development of new products in specific niches – think gravel bikes, E-bikes or fatbikes – companies are constantly looking for new designers and engineers that can keep their products at the cutting edge of the marketplace.
Marketing analytics is another rapidly growing field within the cycling industry. The proliferation of online and social media creates an immense amount of data about who and how consumers engage with a brand and its products or services. Professionals that understand how to measure engagement and are adept at leveraging analytics to market more effectively will thrive in this incredibly competitive recruiting marketplace.
Visit my website to learn more about how we can put your experience to work in the cycling industry. Thanks for reading!